Nilushana Sooriyaarachchi – ROARMEDIA
In April this year, President Gotabaya Rajapaksa proposed a complete ban on the import of chemical fertilisers. At the time, a statement from the President's Office noted that although such fertilisers lead to better harvests, "the negative consequences caused on human lives through pollution of lakes, canals and groundwater due to the chemical fertilizers outweigh the profit."
The decision received widespread objection, and not just from farmers and opposition politicians; agriculture experts and high-level government officials were among those voicing concerns. However, the Cabinet of Ministers on 26 April went ahead and approved the proposal to ban all inorganic fertiliser, including agrochemicals, with immediate effect. President Rajapaksa reiterated that this decision will not be reversed, and that he would "take up the challenge of making Sri Lanka the first country in the world to eliminate the use of chemical fertilizers."
The relevant gazette (No. 2226/48) was published on 6 May, declaring that the Sri Lankan government was restricting and banning the import of synthetic fertilisers and agrochemicals (including insecticides and herbicides) with immediate effect. The regulation was applicable to the import of goods with bills of lading/airway bills issued on or after 6 May 2021. However, on 3 August, the government amended the earlier gazette, permitting licensees to import natural chelated minerals and micro matter nutrients under strict supervision of the Ministry of Agriculture and other relevant institutions. The government insisted that there was no U-turn in its policy on promoting organic fertiliser, as the amended gazette only aims to facilitate the import of "specialised fertilisers" and soil enrichment agents.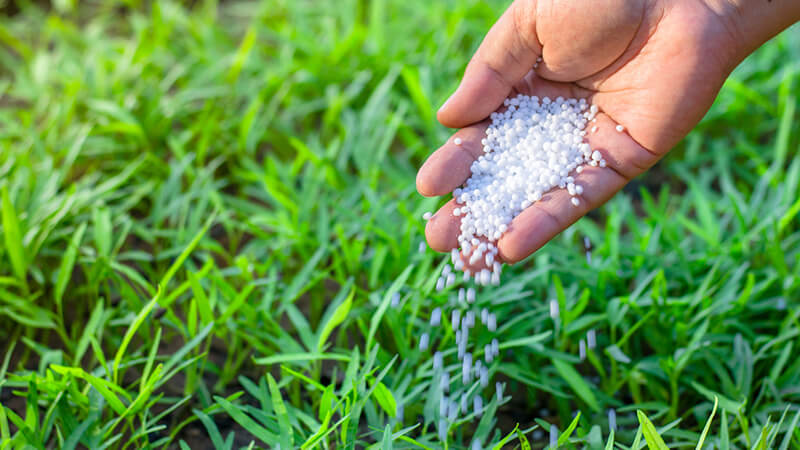 This latest move followed reports of a fertiliser "crisis" and protests by farmers who said they were faced with the challenge of a fertiliser shortage. The government claims its fertiliser ban is aimed at benefiting the nation — so what makes this such a controversial move, and will the government succeed in achieving its end goal? In order to understand this, it would help to study the issue starting at the very root of the matter:
Why Are Fertilisers Important?
In a natural environment, there is no need to provide external nutrients, as the recycling process is undertaken within the ecosystem itself. A forest is a good example of this: flora and fauna go through their lifecycles and decayed matter will provide nutrients back to the ecosystem. In contrast, on farm lands, the harvest is taken away from the ecosystem, hence the lost nutrients need to be replenished to support the next cycle of plant growth. Therefore, under commercial cultivation, it is extremely important to introduce additional nutrients, whether the source is organic or inorganic, to obtain a substantial harvest continuously.
There are 17 necessary nutrients for crop growth, the amount of which depends on the type of the crop and the soil, as certain soil types are deficient in some nutrients and different crops vary in their uptake of nutrients. The three most common mineral fertilisers are those based on nitrogen (N), phosphorus (P) and potassium (K). The International Fertilizer Association (IFA) estimates that 85% of cultivation land globally is deficient in nitrogen, 73% of the soils are deficient in phosphorus, while 55% lack potassium — which highlights the importance of replenishment of these nutrients during crop cycles.
Inorganic Vs Organic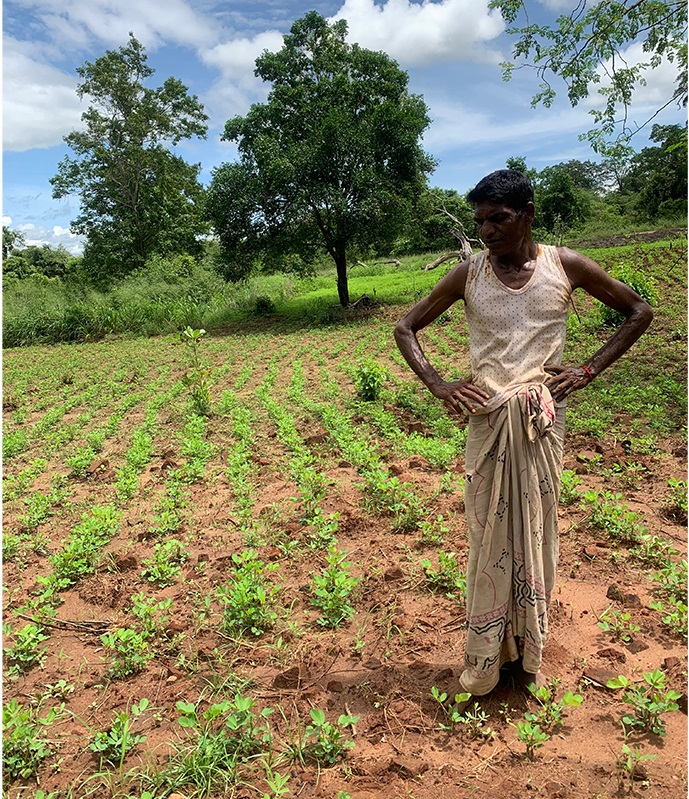 Organic and inorganic/synthetic fertilisers (or "chemical" fertilisers, as they are often referred to by local media reports) deliver nutrients to plants in different ways. The organic form, as the name suggests, is natural and comprises decaying animal and plant-based materials. On the other hand, inorganic fertilisers are composed of minerals and synthetic chemicals, commonly made of petroleum. Organic fertilisers are relatively less efficient compared to inorganic fertilisers, as they contain low concentrations of nutrients and take time to break down. In contrast, synthetic fertilisers contain a higher concentration of nutrients and are readily available for plant uptake.
The important factor is that plants absorb nutrients in inorganic form, whether the external provision is organic or synthetic in nature. What this means is that nutrients contained in an organic source are unavailable for crop use until the material is decomposed, or mineralised, releasing its nutrients to the inorganic soil pool — that is to say, nutrients must be transformed to their inorganic form first, in order to be taken up by plants.Therefore, the required quantity and time of application is critical for the optimum growth of plants.
To illustrate this point, the Department of Agriculture recommendation for paddy is to provide 105 kilograms of nitrogen (N) per hectare and the requirement can be fulfilled by adding 225 kilograms of urea fertiliser (urea contains 46% N) during different stages of growth. However, organic fertilisers contain 2-5% of nitrogen, hence to provide the same nitrogen requirement, a farmer would need to apply 10-20 times more of this than urea.
The 'Green Revolution' And Food Security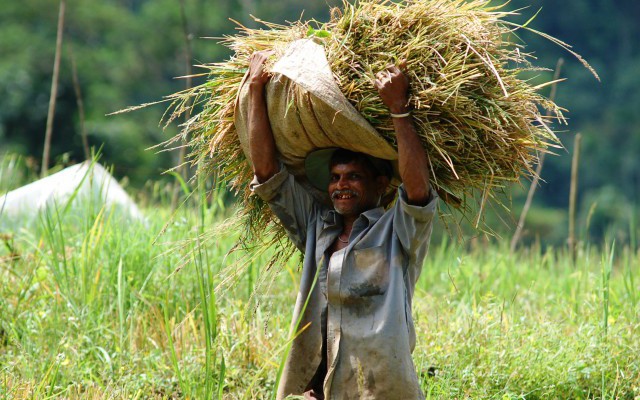 The "green revolution", during which new chemical fertilisers were introduced, was a period when global agriculture productivity increased drastically. It changed the face of conventional agriculture in the mid to late 19th century, with the introduction of high-yielding crops to cater to ever increasing global food demand. The synthetic fertilisers made it possible to supply the additional nutrients for the newly-introduced varieties of crops and other agrochemicals like herbicides and pesticides managed to control weeds and diseases, which contributed to overall increase in yield and subsequent overall productivity.
Although the green revolution began in Mexico in the late 1940s, it is a well-known fact that the United States utilised Mexico as a testing ground to try out their technologies, including high-yielding crop varieties, fertilisers and agrochemicals. The United Nations backed the initiative and by the 1960s, Asian countries had converted their traditional agriculture practices into technology-based cultivation with the support of the West.
However, in Sri Lanka, the drive for popularising high-yielding rice varieties was initiated even before the era of the green revolution. In fact, Sri Lankan scientists were into developing high-yielding rice varieties prior to the establishment of International Rice Research Institute (IRRI) in 1962.
In Sri Lanka, the fertiliser subsidy was introduced in 1962 with the onset of the green revolution, encouraging farmers to switch from traditional crop varieties to high-yielding, improved varieties that are highly responsive to such fertilisers. In addition, farm mechanisation and advancement of irrigation supplemented the drive towards self-sufficiency in rice in coming years. The impact of the green revolution is significant as it directly contributed to food security in many countries, including Sri Lanka.
Senior Professor Buddhi Marambe of the Department of Crop Science at the University of Peradeniya explained to Roar Media why Sri Lanka's farming and agriculture sectors had adopted certain systems over the years: "It's true that we are using high-yielding [crop] varieties, fertilisers and agrochemicals with other technological improvements in farm mechanisation and irrigation, compared to the pre-green revolution era, but it was necessary to increase the food production in the country to feed the increasing population." Addressing the concerns raised over the government's latest moves, Professor Marambe said, "The question remains whether we can achieve the same level of productivity without synthetic fertilisers and agrochemicals. We don't want to go back to a stage where we have to import rice again in large quantities to compensate for the local demand."
Lessons Learnt From The Region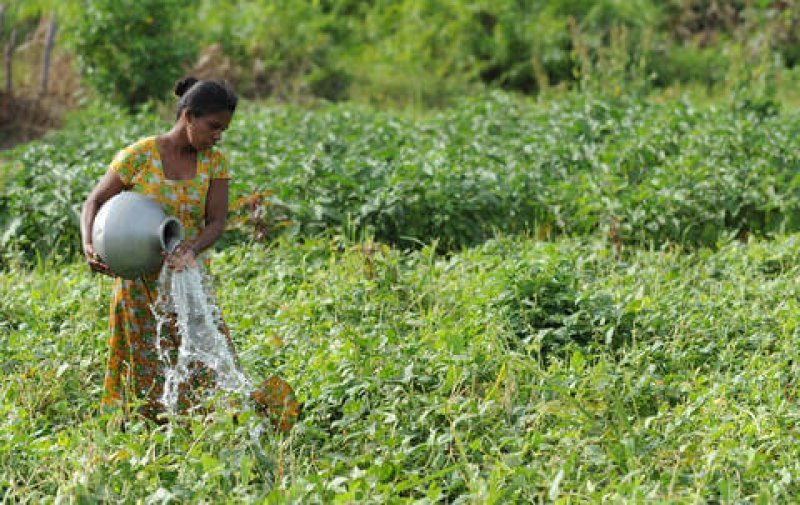 Director of the Smallholder Agribusiness Partnerships Programme (SAPP), Dr. Yasantha Mapatuna, is a former member of the task force appointed by the president to transform Sri Lanka into a "green socio-economy" with sustainable solutions to climate change. In her opinion, the chemical fertiliser ban is a blessing in disguise. "We all know chemicals are bad for our health… We have to think about our future generations and we need a healthy population to build not only our nation, but also the entire region as a whole," she told Roar Media.
Bhutan was the very first country to announce their ambitions to switch to fully organic farming in 2008. However, in 2018, the government of Bhutan had to revisit its plan due to falling yields and a substantial increase in imports of essential food items.The country only achieved about 10% of organic agriculture production, which is equivalent to 545 hectares of crop land (less than 1% of total arable land) being certified as organic. The country is now expecting to achieve its 100% organic status by 2035. Another notable example is from India, which in 2003 launched a plan to introduce 100% organic farming in the state of Sikkim. After 13 years of hard work and investment, rigorous training and certification programmes, the Indian government declared Sikkim as the first organic state in the world. However, compared to other states in India, Sikkim was among one of the lowest fertiliser consuming states and most of the farmers followed organic methods to begin with. Even with such a favourable background, the conversion process still took more than 10 years.
"There are many good examples from other countries and we have to explore them and adapt, or else we can divide into two groups and continue arguing on the decision, which may not solve the problems of either party," Dr Mapatuna concluded.
Overall, pushing a country towards 100% organic farming and agriculture is not a challenge-free journey. A pragmatic approach is required, one that takes into consideration the nation's consumer demands and food security — issues that need to be treated with extra care amid an ongoing pandemic and a vulnerable economy.