ft.lk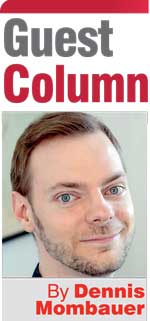 Sri Lanka has territorial waters of 21,500 km2 and an exclusive economic zone of 517,000 km2, almost eight times the country's land area. This coastal and marine environment harbours a variety of natural resources and ecosystems, such as coral reefs, seagrass beds, mangrove forests, lagoons, beaches, salt marshes, or estuaries.
Coastal communities often depend on a few key livelihoods, such as fisheries or tourism, and are vulnerable to climate- or market-related shocks that can push them into poverty. Coastal and marine ecosystems shield the coastline, provide products and regulatory services, and help to mitigate climate change. On the one hand, it is of great importance to preserve them and their wealth of biodiversity for current and future generations. On the other hand, there is also a need to enhance the livelihoods of coastal communities and diversify the coastal economy.

Sri Lanka's potential for a blue economy

A sustainable blue economy offers a way to combine both conservation and development. "Blue economy" serves as an umbrella term for a number of economic activities that promote inclusive growth and environmental sustainability, such as ocean-based renewable energy, fisheries, aquaculture, mariculture, maritime transport, tourism, or waste management. UNESCO defines a blue economy as "the decoupling of socioeconomic development through oceans-related sectors and activities from environmental and ecosystems degradation."

For Sri Lanka, there is a variety of feasible, low-cost or cost-efficient options and opportunities to build a blue economy. This potential is already acknowledged in the national policy framework, 'Vistas of Prosperity and Splendour,' which commits to "sustainable ocean resource management for a blue-green economy." A blue economy also aligns directly with the Sustainable Development Goals as well as the UN Decade of Ocean Science for Sustainable Development and the UN Decade on Ecosystem Restoration, both of which start in 2021. Furthermore, Sri Lanka is part of the Commonwealth Blue Charter and a member of the Indian Ocean Rim Association, which has a blue economy priority focus area.

Building a blue economy

It is possible to enhance livelihoods and boost economic growth in Sri Lanka's coastal belt without harming the environment. The fisheries sector, for example, could be optimized and expanded in many ways. Currently, 50-60% of the overall harvest is discarded every year as trash fish, fishery waste, crab shells, or shrimp and shellfish waste, with fishers dumping it into lagoons, estuaries, or the ocean. This waste could be collected and turned into value-added products, for example animal feed, fertilizer, fish oil, fish leather, collagen, gelatine, chitin, chitosan, and natural calcium.

Other opportunities to enhance sustainable coastal livelihoods include seaweed farming, which offers considerable co-benefits in climate change mitigation and pollution clean-up; captive breeding and mariculture to replenish fish populations; conservation and use of coastal ecosystems such as mangroves; or scaling up sustainable nature tourism and ecotourism. Awareness creation, capacity-building, provision of expertise and technology, integrated coastal zone management, circular economy, control of land-based waste and pollution, and an enabling legal framework are also crucial elements for the transformation toward a blue economy.

As a tropical island nation, Sri Lanka is surrounded by natural wealth and resources. However, the country is also threatened by the impacts of climate change, the COVID-19 pandemic, and marine pollution. Strengthening the blue economy and exploring new avenues for coastal livelihoods and sustainable development could offer a solution with powerful co-benefits and synergies for people, the environment, and economic growth.
(The writer works as Director – Research & Knowledge Management at SLYCAN Trust, a non-profit think tank based in Sri Lanka. His work focuses on climate change, adaptation, resilience, ecosystem conservation, just transition, human mobility, and a range of related issues. He holds a Master's degree in Education from the University of Cologne, Germany and is a regular writer to several international and local media outlets.)